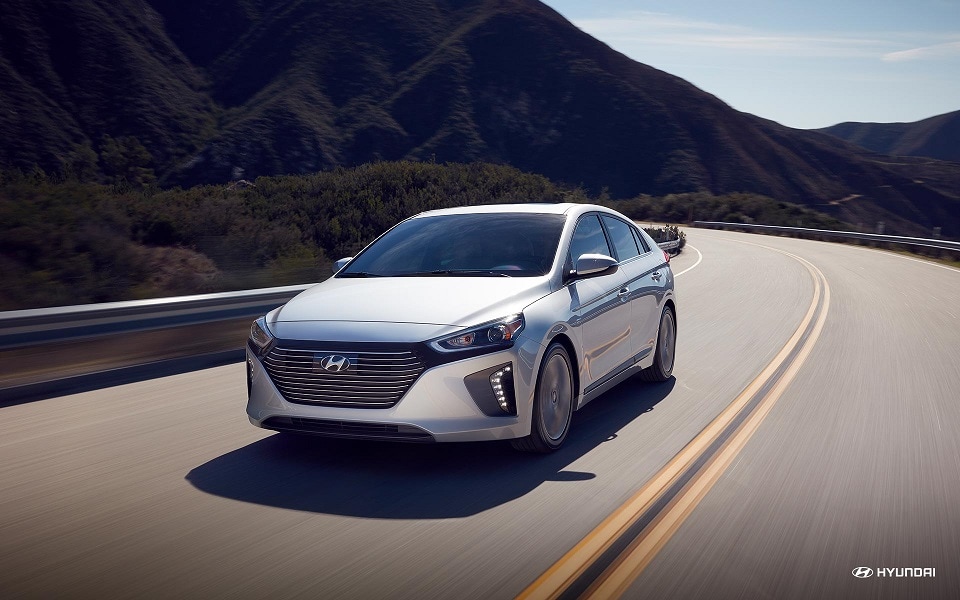 Talk About Amazing! Get The Ultimate Hyundai Ioniq deal today  at our Hyundai Dealership Near Hazelwood 
If you want to keep the good times rolling, come check out the new Hyundai Ioniq for sale near Hazelwood, Mo.  Nothing beats the power and fuel-efficiency that you get whenever you drive this all-new compact sedan. According to Hyundai Engineers, this vehicle is the most fuel efficient car in America. Believe it or not, this car is miles ahead of it's time.  It even comes standard with a powerful progressive design.  Inside and out, this car has everything a Hazelwood Hyundai driver could ask for. And it's packed with plenty of room for you and your family. There's no denying  that this vehicle was designed to give you more pleasure. On top  of that, this Hyundai model also comes standard with today's most advanced safety and security features.  If that's not enough, we also offer an electrifying selection of model trims including the new Hyundai Ioniq  Blue, SEL, and Limited. This new hybrid compact sedan is a must have fore everyone. Don't drive another car until you have driven the new Hyundai Ioniq Hybrid for sale near Hazelwood, MO. Come schedule  your free test drive at our local Hyundai Dealership near  649 Dunn Rd, Hazelwood, MO 63042.

But, before we get ahead of ourselves, gives yourself a few  seconds  to learn more about  all of the amazing rewards and benefits that this vehicle has to offer. We are certain, once you see what this new Hyundai model has  to offer, you will wonder how you ever  lived without.  But don't just take our word for it. Take a look for yourself.

Are you ready? Let's get started!