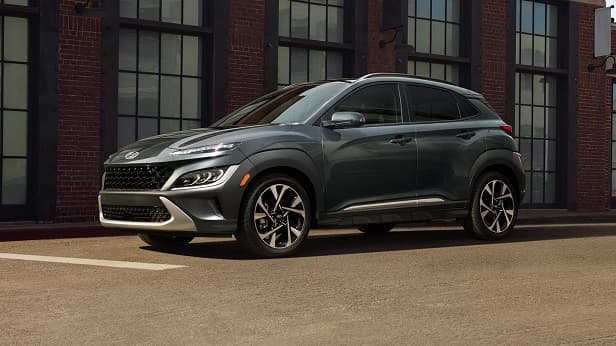 Looking to Buy A New SUV For Sale Near You? Come Check Out The New Hyundai Kona For Sale Near Hazelwood
Are you looking for a new crossover SUV with a versatile style that can keep up with your busy lifestyle? Do you need more room for more adventure? Are you looking for all of the latest and greatest Crossover SUV features? If you're looking for all of this and more, come check out the new Hyundai Kona for sale near Hazelwood. Come discover what it feels like to have everything you need right where you want it. With more advanced performance-inspired features, leading technology, this vehicle keeps you moving forward. Combined  with today's most advanced 5-Star Crash Test Safety features, this vehicle gives you the confidence to go anywhere. In addition, this vehicle also rewards drivers excellent fuel efficiency.
Therefore, you never have to worry about  having to spend  more than necessary to have a great time. You can just get and up and go. This new spacious crossover SUV was designed to bring out the best in everyone. Take your next adventure further with one of the most advanced crossover SUV's on the planet. Come experience the new Hyundai Kona for sale near Hazelwood, MO. Visit our local Hyundai Dealership near you, and schedule your free test drive. We are located at 649 Dunn Rd, Hazelwood, MO 63402.
If you act now, you can be one of the first few people to get a great deal on a new Hyundai Kona for sale near you. That's right! Whether you're looking for a new Hyundai Kona  SE, SEL, Limited, or an Ultimate, we can help you save BIG. But, you must hurry! These compact SUVs are going fast. And, we don't want you to miss your chance to experience it.
Don't wait! Fill out the free online form above. It's quick. It's easy. And, it's free. Plus, there is no obligation. All you have to do is sign, and you will instantly qualify for our exclusive Hyundai Kona deal. So, what are you waiting for?
Fill out the free online form above.