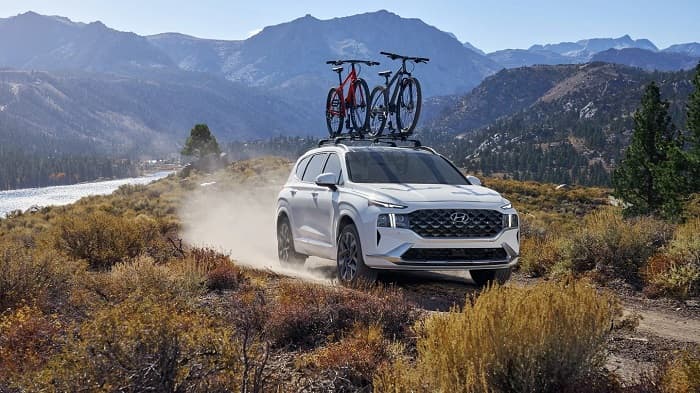 Which SUV Should You Buy? Try The New Hyundai Santa Fe For Sale Near Hazelwood
Is it time to upgrade to a new SUV for sale near you? Do you need more room? If so, it's time to come check out the new Hyundai Santa Fe for sale near Hazelwood? With more room and comfort, you and your family can travel comfortable everywhere you go. And you can enjoy more versatility without compromising the things that you love most. This Crossover SUV even rewards you with today's most advanced technology. On top of that, this sports utility vehicle also delivers excellent performance. All the while, protecting you with today's most advanced safety features. Combining the power of the highest possible 5-Star Crash Test Rating, with America's Best Warranty, this vehicle drives more confidence. This is the ultimate crossover SUV. Don't drive another sports utility vehicle until you have driven this Hyundai. You are going to love how much more easier this SUV makes your life. Come schedule your free test drive today. Visit us today at our Hazelwood Honda Dealership near you, and schedule your free test drive, today. We are located at 5800 West 95th Street, Oak Lawn, IL 60453.

If you act now, you can be one  of the first  few people to get a great Hyundai Santa Fe Deal? But you must hurry. This opportunity is only here for a limited time. Don't wait  another minute.

If you want to save time, fill out the free online form above. It just takes a few seconds. That's enough time for you to take home the car of your dreams. Remember, there are no obligations. All you have to worry about is signing up before it's to late. So, what are you waiting for?

Fill out the free online form above.