For years, Hyundai has been setting the standard for affordable high quality vehicles near you. And, we continue to raise the bar with an amazing line-up of new cars, SUVs, and Crossover SUVs. Combining all the things that we all love about new cars,  Hyundai  goes  one step further. As a result, you get to enjoy the best of everything.  From power, to comfort, to luxury, all-new advanced features, we have it all. We even offer all of your favorite Hyundai Models. We're talking the  the all new Hyundai Elantra for sale, Hyundai Sonata for sale, Hyundai Santa Fe For Sale, Hyundai Santa Fe Sport for sale, and the Hyundai Tucson For Sale. And, we also carry the new Hyundai Azera, Hyundai Veloster,  Hyundai Kona, and the Hyundai Ioniq for sale. On top of that, our Hyundai Dealership also offers a wide range of vehicle model trims. Therefore, if you're looking for  hybrid technology, or fuel cell technology, we've got you covered, We even  offer special Hyundai Lease deals ,and finance options. Come check out all of your spectacular Hyundai Models, and find out which car is the  best for you.  Explore our huge selection of Hyundai models below, then come schedule your free test drive.

Are you ready? Let's get started!

Return To The Top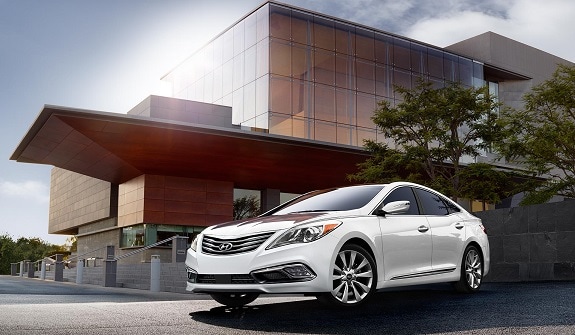 If you're ready to start enjoying the finer things in life without paying more than necessary, come check out the new  Hyundai Accent for sale near you. You've never find another midsized sedan that looks like it. Or  another car that gives you more comfort and pleasure. This car  has everything you to make traveling comfortable easy. Inside you will find  a comfortable spacious luxury interior furnished with rich soft leather seats fine tuned to exceed your expectations. A 5-inch color touchscreen that gives you instant access to all of your favorite mobile devices on the go. A responsive Hands-Free Bluetooth Technology system, that makes your every wish it's command. And a super quiet interior cabin that soothes your driving spirit. If that's not enough, this vehicle also comes standard with a powerful yet fuel efficient 4-cylinder engine that generates 130 horsepower and 119 lb.-ft. of torque. Come visit our Hyundai Accent  Hazelwood dealership near you.
Keep reading if you want to learn more about the new Hyundai Accent >>
Return To The Top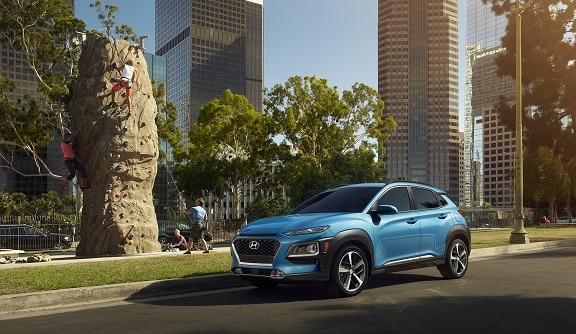 If you're looking for the best SUV for you and your family, come check out the new Hyundai Kona for sale near you. This spectacular all-in-one crossover SUV, is  a must have for everyone. Standing out from the crowd with an sleek,sporty, bold design, this vehicle  drives more confidence.And inspires comfort with  with irresistible 5-passenger seating, plenty of leg room, and ample cargo room. Combined with 60/40 split folding second row seats, there's not much this vehicle can't handle. On top of that,  this Hyundai model gives you more control right at the tip of your finger. From a 7-inch color touchscreen display audio system, to  Hands-Free Bluetooth Technology, to Apple Auto & Apple Car Play, this car has it all. it even comes standard with today's most advanced safety and security features. This new Hyundai Kona has something special for everyone. Come  experience what the new Hyundai Kona has in store for you.

Keep reading if you want to learn more about the new Hyundai Kona>>